Vapium Summit Now Available!
Tuesday, October 6th, 2015
Looking for a portable vaporizer that can keep up with you on weekend camping trips and extended hiking excursions?
VaporNation is thrilled to announce that we're now carrying the Vapium Summit
- the only vaporizer that's tested in extreme elements and built to withstand whatever mother nature can throw at it. If increased durability and enhanced ruggedness are on the top of your portable vaporizer checklist, then look no further than the Summit.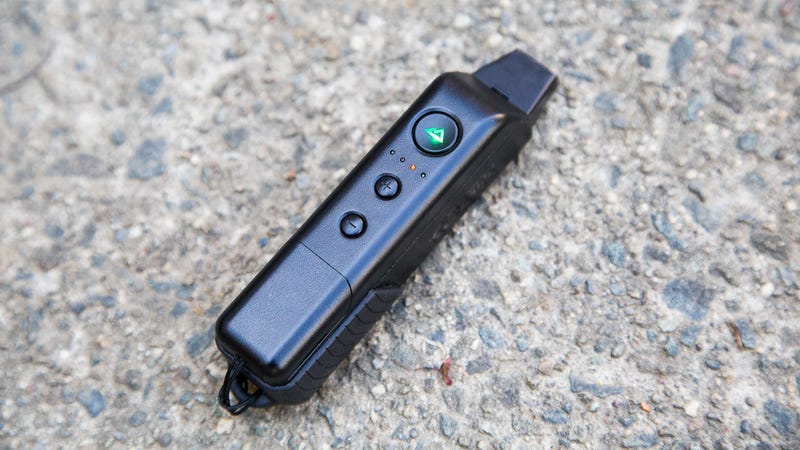 RUGGED, RELIABLE & REFINED
The Summit by Vapium is the ultimate vaporizer for avid outdoor adventurer types, as well as casual vape on-the-go enthusiasts alike. Constructed from super-rough, temperature resistant polycarbonate, there's simply no other portable unit that can match the longevity and overall sturdiness of the Summit.
While many vaporizers claim to be "portable," their designs don't always lend themselves well to life on the road. In contrast, the Summit was built with one specific purpose in mind: to be the quintessential grab-and-go vape that can perform at a high level in extreme settings and environments. Boasting a ergonomic design with a textured thermoplastic urethane grip, as well as clever features like a threatened chamber cap, Vapium has managed to create a portable that is truly built for the road.
Aside from being able to outlast most other vaporizers, the Summit also outperforms the majority of portable units on the market today. By utilizing 8 optimized heat settings ranging from 320°F- 446°F, the Summit allows you you to quickly cycle through available temperature levels which are indicated by different color LED display lights. Able to reach desired temp in just 45 seconds, the Summit features a unique haptic feedback feature, which sends out a short vibration once it's heated up and ready to go.
The Summit's intuitive and user-friendly nature coupled with an advanced air path and incredibly low draw resistance make vaping as seamless and enjoyable as possible. Priced at just $149.99, Vapium ensures that the Summit isn't just one of the most reliable and durable portables around - it's also one of the most affordable!
Simply put, the Vapium Summit is the perfect companion for outdoor destination vaporizing, and anyone with an active lifestyle who require increased versatility, portability and durability than most portable vapes are capable of providing.
Check out the Summit and the Summit Weekend Kit today!
VaporNation Content Writer